The "Duel Screens Podcast" by Stephen Fontana and Andreas Asimakis is a treat for every video game lover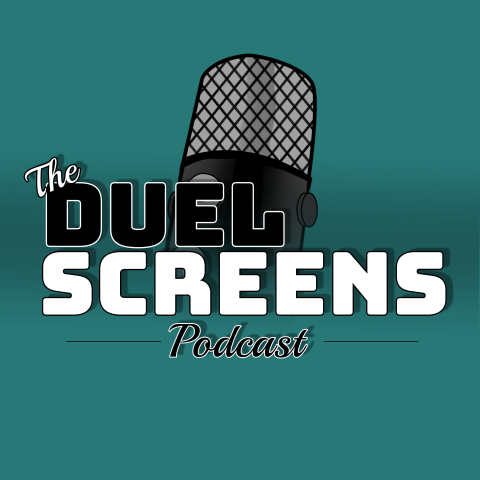 The "Duel Screens Podcasts" is founded by a pair of best friends, Stephen Fontana and Andreas Asimakis. This podcast was created to provide people with an atypical look into the gaming industry and is consistently delivering the best content to the audience since Day 1. Each episode of the podcast features different guests from the video game industry who discuss their recent projects and their personal stories. These guests range from publishers, programmers, artists, and voice actors.
The "Duel Screens Podcast" has interviewed over 100 game developers from all over the world, the latest being with Aaron Stavely, President of Mane6 – Developer of the indie fighting game sensation Them's Fightin' Herds. Here is what he had to say about being on a guest on the podcast: "Andy and Stephen are amazing interviewers. They bring an air of confidence and levity to the discussion that makes it very easy to open up! Five Star experience!"
Here is what other former guests have had to say about being on "The Duel Screens Podcast":
"Awesome time talking games with Steve & Andy, who are quite possibly the greatest podcasters in the history of the world. The only thing that would make it even better would be hosting it in a bar…with free drinks and dancing girls!" says Michael Mendheim, Developer of Mutant Football League. And Greg Johnson, Creator of ToeJam & Earl said, "How on earth did we end up talking for so long?! I guess I must have been having crazy fun. Yeah, I'm pretty sure I was. Andy & Steve are awesome!"
Duel Screens Podcast is now covering more variety of topics. While keeping their focus on the latest updates and news related to video games, the podcast will now also feature seasonal content such as the currently airing, debate show. For instance, in the episode aired on May 22, 2020, Matt Murray, co-host of Till Death Do Us Podcast is invited as the guest moderator, where he along with the other two hosts debate on topics like 'Xbox Game Pass', 'Who is the best Batman', 'Would the cast of Friends beat the cast of The Office in a fight to the death'. This episode is fun and lively and is especially loved by the listeners.
In another episode aired on June 8, 2020, the hosts talk about the massive pay gap in Activision Blizzard, PS5 and Epic, and some hot indie games to look out for. Some of the popular guests featured on this podcast are Joe Walsh, Dave Richard, Michael Yum, Ivan Dixon, Jacob Janerka, Mike Jaret, along with many others.
The "Duel Screens Podcast" aims to bring unique information about the gaming world and more. With their exciting content and speaking style, the hosts make sure that the listeners have fun and stay engaged while getting all the latest information.
Media Contact
Company Name: Duel Screens
Contact Person: Stephen Fontana & Andreas Asimakis
Email: Send Email
Country: United States
Website: duelscreens.com