Paul Prince's upcoming track "Damaged" is about the struggles of growing up as a black man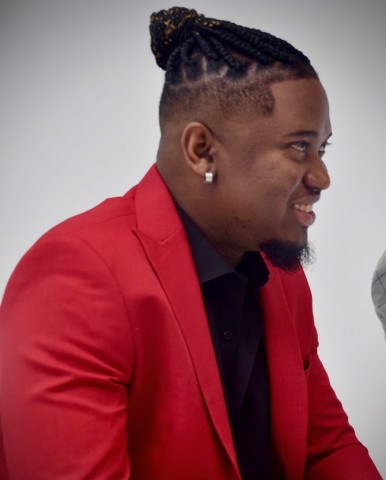 Intending to inspire the world with his music, Paul Prince is a multifaceted artist who is a writer, director, producer, author, and actor. Paul lives by the motto of trying things that he likes and keeps on doing them until he is satisfied with the outcome while overcoming all the obstacles that come along the way. He believes in never giving up on things that he loves, and this is what make him feel alive.
Paul Prince will release his latest track titled "Damaged" alongside Don Bondo which is part of the album "In my Corner", On June 30. The album "In my Corner" will have a total of 10 astounding tracks, which will be put out on all music platforms later on this year. "Damaged" is about Paul's journey of growing up as a black man and the struggles he had to face in the past. Another song "Confidence" from the same album was put out in March 2020 and is already receiving a lot of love and appreciation from the listeners. "What It Do" is the 2nd track from the album that was released on June 1st, 2020. The track "What I want " is set to released in mid-July 2020. This track is about the accomplishments that Paul wants to achieve as a passionate film director, and producer. It also tells about his dreams of becoming successful and his love for traveling around the world.
"My career in music is very short. I have always wanted to sing and perform rap music since I was very young. I made my first single in 2017 called "pretty lady" and took a break, I decided to come back this year so I could express myself better and see where I can go with this, thank you so much to the 4040 music crew and of course Avery Soul who taught me so much," says Paul Prince, telling about his musical journey so far.
Paul Prince takes inspiration from great artists like Drake and Tory Lanez. He finds more drawn towards Drake due to his wide range in music, different notes, and versatility. Paul doesn't like to categorize himself under any specific genre but his music is mostly hip-hop, R&B, and trap. He can go very sweet, or very aggressive in music, depending upon his mood.
Apart from music, Paul Prince has several other achievements under his sleeves. Paul is the co-founder and Acting Administrator of the company 'Jebomedia Inc.'. He is the author of the upcoming book "Lost in Europe" set to be launched on July 24, 2020, and he also wrote and set to direct the upcoming film "Run". Along with his partners, he often holds conventions to help the people in need, such as mental health patients.
Listen to the track "Damaged" on all streaming platforms starting June 30th.
Media Contact
Company Name: Jebomedia Inc.
Contact Person: Paul Prince
Email: Send Email
Country: Canada
Website: Jebomedia.net