Introducing Momad – The Wardrobe Storage Solution for Modern Nomads Enabling Unlimited Access to Stored Items with the Click of a Button
Imagine a world where you were free to explore without a single worry about your belongings. Do you have everything you need? What if you want to continue your travels? In this world, everything that you need is accessible at your fingertips. You can snap your fingers and have your favorite coat delivered to your ski destination or have your pants dry cleaned and shipped out on a moment's notice. Welcome to Momad.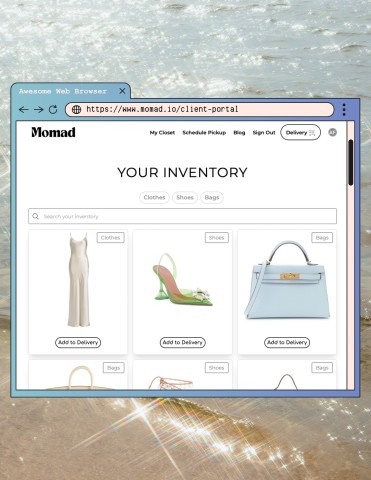 Momad is the premier wardrobe storage solution for the modern nomad. With their modern take on self-storage, users can store excess clothing, footwear, accessories, and sports gear in one convenient location and access them with the click of a button, anywhere in the world.
Think of Momad as your closet away from home. It's storage you can actually get stuff from. Whether you're a digital nomad, a fashionista, an entrepreneur, or simply an avid traveler, Momad is here to help you with all your wardrobe needs.
Momad enables a lifestyle without limitations, and encourages users to explore the boundaries of creativity, of adventure, and of spirit.
Momad offers users a safe and secure, climate-controlled way to store their wardrobe items, with a personalized Digital Closet that allows users to view their full-inventory online. Whenever they need anything, they simply go online and order delivery of the items they need. And when they're done with them, they simply send them back and Momad takes care of the rest.
Momad members also have access to a wide-range of perks to enhance their experience. One-click deliveries enable users to access their items in any destination with the click of a button. Additionally, Momad offers wardrobe care services such as dry cleaning, laundry, steaming, and repairs. Plus, members gain access to Momad's exclusive invite-only events which are a great way to meet other nomads, entrepreneurs, and jetsetters.
Momad is available throughout the United States, granting everyone access at their fingertips. No more excuses, say yes to life. Let Momad take care of the rest.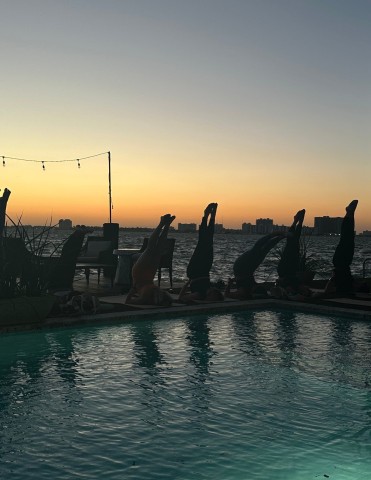 "We understand the needs of frequent travelers and want to help them live efficiently and enjoy more of life's precious moments," says Momad CEO, Ava Frankel. "We are proud to offer a service that is tailored to the needs of nomads, jetsetters, fashion enthusiasts, and entrepreneurs alike. Our goal is to make wardrobe storage effortless and fun."
If you're looking for the perfect storage solution for your nomadic lifestyle, look no further than Momad. Thank you for reading about Momad and we wish you the best of luck on your nomad adventure!
Media Contact
Company Name: Momad
Contact Person: Ines Krognes
Email: Send Email
Country: United States
Website: www.momad.io